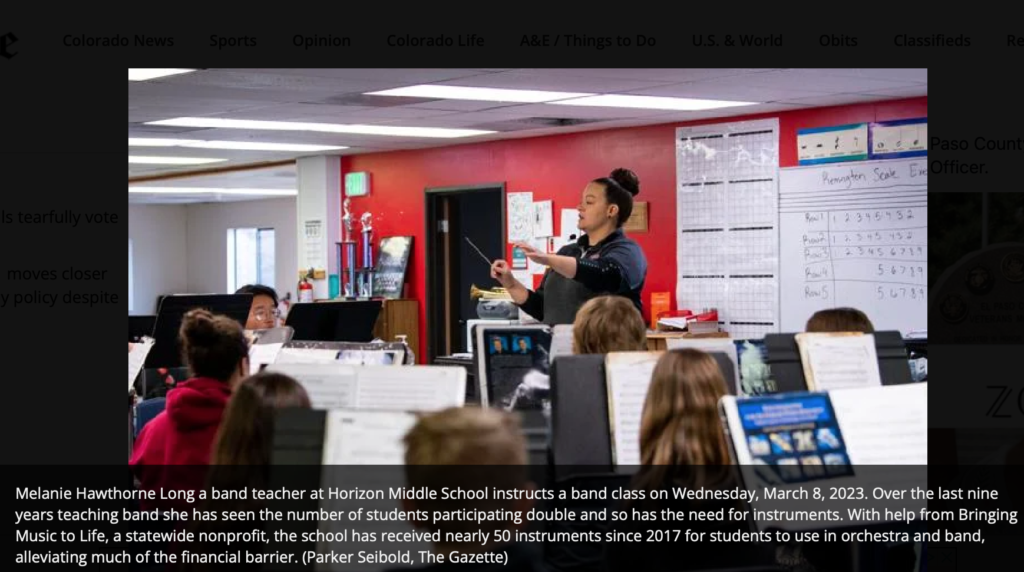 Story By KELLY HAYES and Photos by PARKER SEIBOLD, The Gazette
When Melanie Hawthorne Long started teaching at Horizon Middle School nine years ago, there were about 50 students in the band program.
Over the next few years, that number rose to over 200. As the band grew, so did the need for instruments.
"All of a sudden, we needed a lot more instruments, and for my socio-economic area, not all families can afford to buy or rent their kid's instruments," she said.
But that didn't deter Long.
"I've made a really strong effort to make sure that I tell every kid money will never be a reason that you don't get to do band," she said.
With some help from Bringing Music to Life, a statewide nonprofit, the school has received nearly 50 instruments since 2017 for students to use in orchestra and band, alleviating much of the financial barrier.