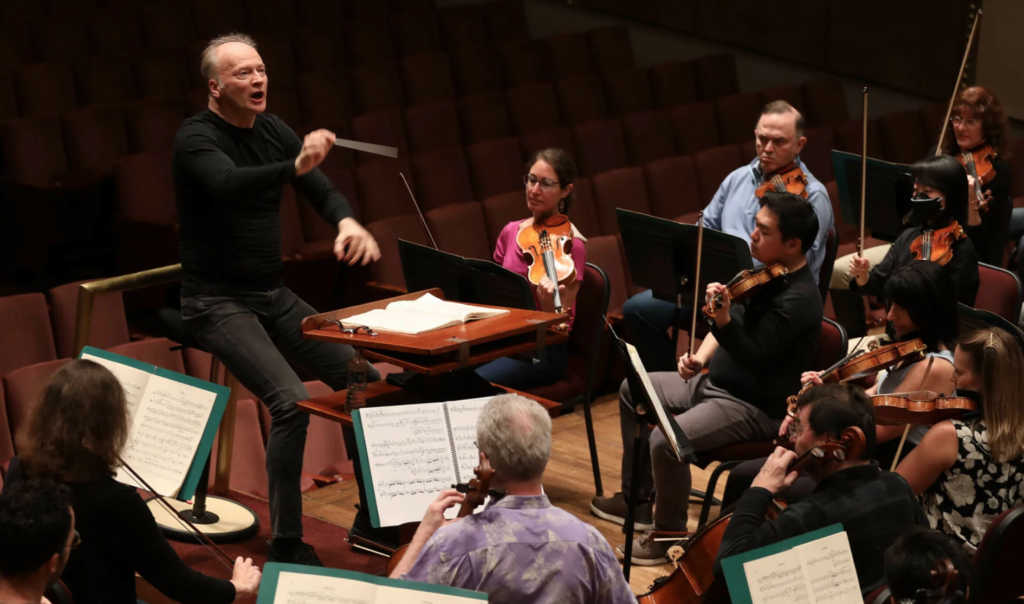 By OLIVIA HAMPTON, BARRY GORDEMER
Crisp, warm, responsive. The National Symphony Orchestra (NSO) is on a journey to meet these benchmarks under the baton of music director Gianandrea Noseda. One of the ways in which he's shaping a new sound is through some very old instruments. The oldest is a violin made in 1686 in Cremona, Italy.
Since 2019, Noseda has been quietly loaning 17th – 19th century Italian string instruments from his private collection to the NSO. The musicians playing them had no idea that they came from their conductor — until now.
"I'm not saying that good instruments make the orchestra; the orchestra is made by great musicians. But if you give a good driver a good Ferrari, the driver also will drive faster," Noseda told NPR's Leila Fadel in an interview at his office in Washington, D.C.
There are lots of parallels between this story and the story of Bringing Music to Life. Read or listen to the story here.