Our application deadline was April 15. Thank you to all who applied!
At our upcoming Instrument Presentation Ceremony to be held in August, fifty-four Title 1 schools and music programs with a majority of students receiving free or reduced-cost lunches will be awarded 723 band and orchestra instruments.
Here's what some of them had to say when they heard the news…
"Thank you so much! We are definitely in need of more instruments to serve more of our students here at Adams City Middle School." -Brian K. Jordan, Adams City Middle School

"OH MY GOODNESS!!! THANK YOU SO MUCH!!!! We literally were not going to have enough instruments for incoming band members – this is AMAZING!!!" -Kristi Craig, Stratton Schools

"Thank you. This is exciting news for our musicians and the music program. This will really assist us in bringing music to more of our students and give us an opportunity to expand our program. Thank you so much for this donation and we look forward to the ceremony." -Fred A. Segura, Ersilia Cruz Middle School

"We are well into auditions for The School of Rock production for Spring of 2024 so these instruments are a gift we will utilize daily and the students will now have professional instruments." -Maria Hedrick, Aurora Science and Tech Middle School

"Oh thank you so much for this opportunity to put working instruments in kid's hands! They are going to be so excited!!! I really appreciate the work you do, and all the population you serve, especially in the Denver metro area. We are very thankful!" – Jen Jones, Skinner Middle School
Last year, forty-five music programs were selected to be instrument recipients for the 2022/2023 school year.
Carmody Middle School was one of them.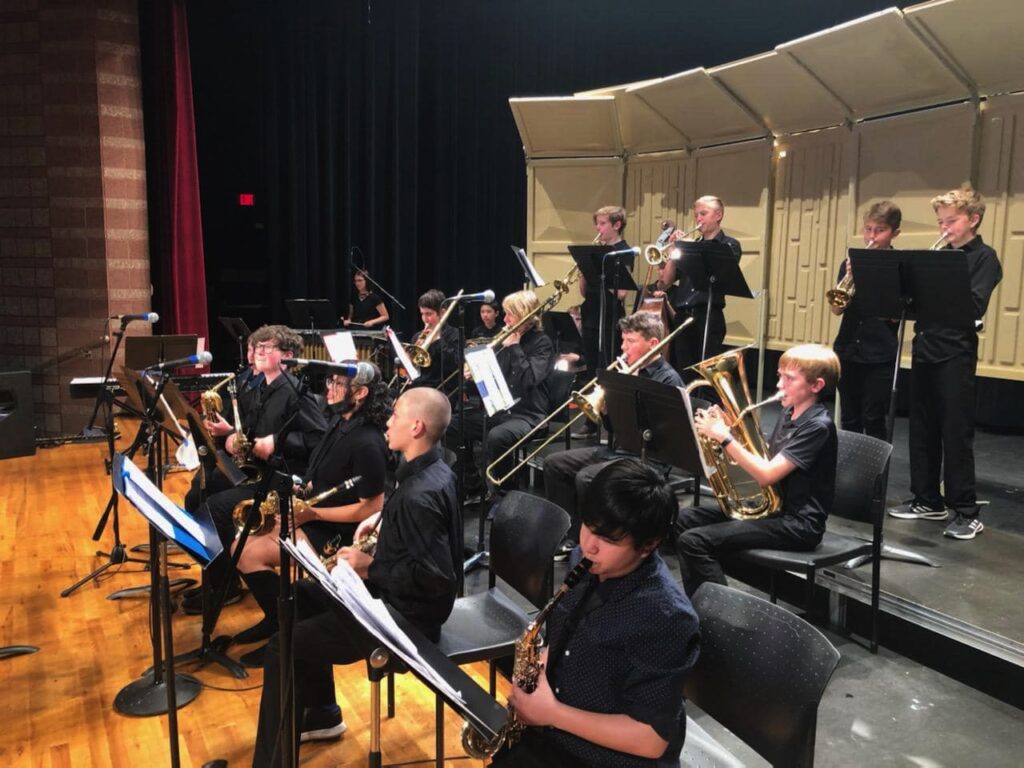 "Without donations like these from your program there would be students who would have to go without the equipment they need to make music together." – Carmody Middle School