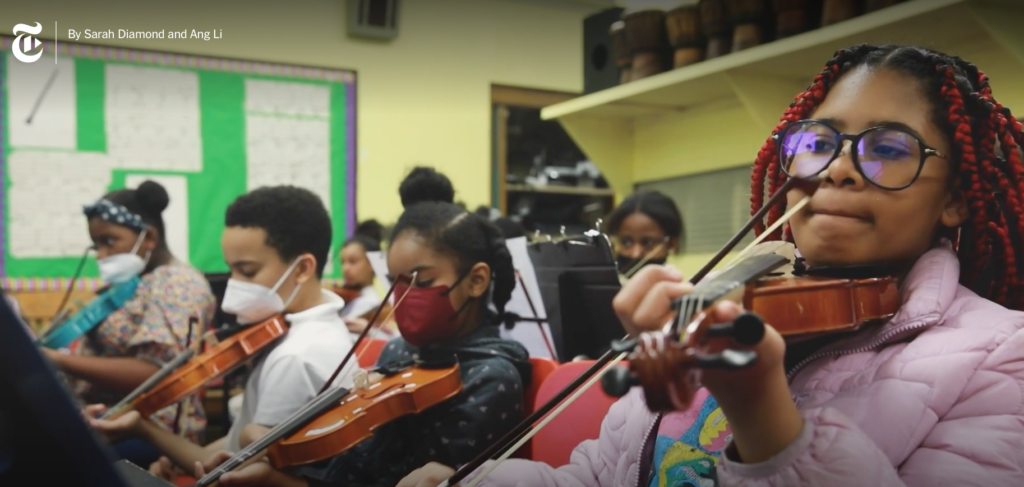 By SARAH DIAMOND
Covid Stopped the music. Now this school is striking up the band again.
Surrounded by classroom walls hung with colorful violins and music theory posters, Roshan Reddy counted to three. He raised his palm, a chorus of shiny horns and woodwinds hummed to life, and the first notes of Adele's "Easy on Me" filled the band room at P.S. 11 elementary school in Brooklyn.
Despite clarinet squeaks and the occasional bleat of a rogue saxophone, almost every student was smiling.
A goal of the band program is to prepare students for more challenging music instruction. But mostly, Mr. Reddy says, he just wants kids to leave school loving music.
"It's not about trying to create a little Mozart, it's about students finding their own strength," he said. "We're the people who have to carry music through this moment."
Experience the full article here. Read the article. Watch videos of P.S. 11 musicians. And link to more information about the value of music education.