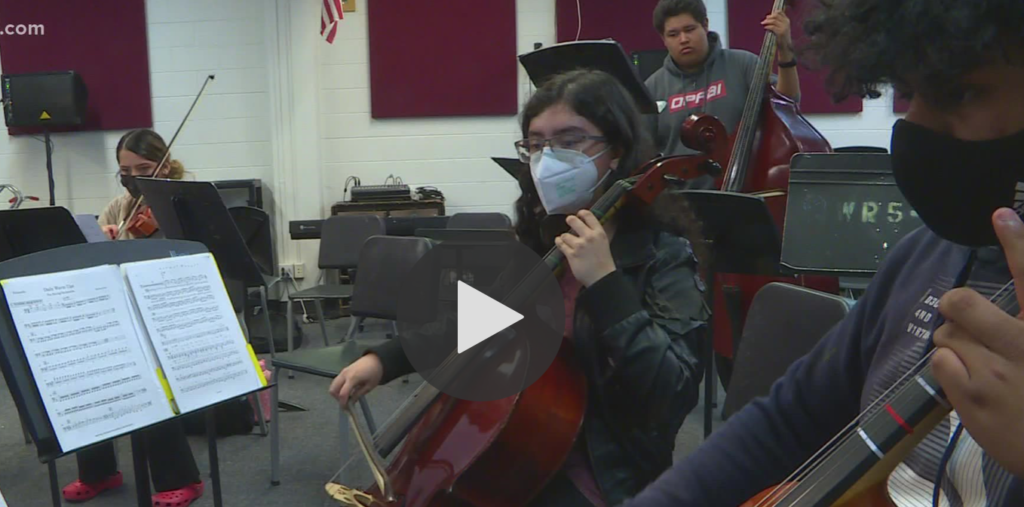 By NELSON GARCIA, 9News
Danna Orocsco, a freshman at Jefferson Junior/Senior High School in Edgewater, knows what it's like to try to learn music with few resources.
"I'm from Colombia," Danna said. "I was born and raised there, and we only learn about music theory because there's really not enough money to provide everybody with an instrument."
Jefferson and teacher Nathan Prismon don't have the money either.
"It would be impossible, not even close," Prismon said.
Yet, in Prismon's orchestra class, Danna has her own instrument to play and so do her classmates, even though Prismon said about 90% of the students who attend the school live in poverty.
"We have a lot of students who can't afford their own instruments. So, it's helped us build our own instrument library," Prismon said. "We could get instruments out to those students who can't afford them. It's really honestly life or death for us."
Click on the arrow above to see the whole story.