Providing every child access to the life-changing experience of making music.

The 2022 Instrument Drive has now ended. Thanks to the many hundreds of you who donated instruments.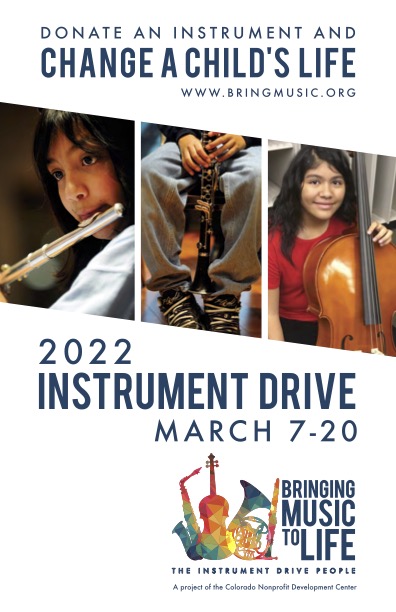 Brook Ferguson, Principal Flutist of the Colorado Symphony, was happy to help our cause. She understands first hand the opportunity donated instruments provide and the difference they can make!
– Thanks to all of you who donated an instrument of change!
– Thanks to all of our donation drop-off locations. Their frontline help collecting instruments was noteworthy!
– Here's a shout out to our media friends at Colorado Public Radio, 9News, KUNC, Rocky Mountain PBS, and KUVO. Their publicity was instrumental to our success!