Providing every child access to the life-changing experience of making music.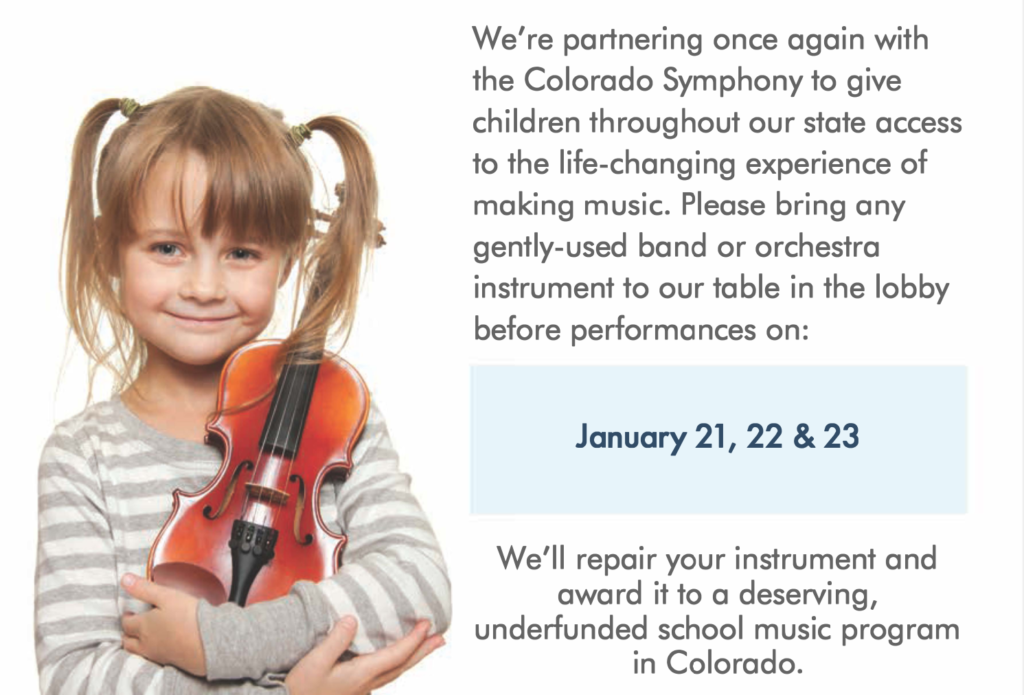 Come to a designated instrument-donation concert and leave that instrument you no longer play with us. Because the instruments we repair and then distribute across the state remain with the music programs, each has the potential to benefit as many as 10 students. Therefore, when we give your old instrument new life, you change the lives of many music students for many years to come!
JOIN US THIS WEEKEND
Join guest conductor Peter Oundjian in a revival of Tchaikovsky's unforgettable Fifth Symphony. As intensely dramatic as any of Tchaikovsky's other major works, the Fifth belies the composer's fragile mental state in a work that portrays a triumphant struggle against fate. And rising star Steven Banks, who captured First Prize at the 2019 Young Concert Artists International Auditions, makes his Colorado Symphony debut on John Adams' Saxophone Concerto, offering rich textures and a jazzy flair in a work demanding extraordinary skill from the soloist.
Friday, January 21 7:30pm
Saturday, January 22 7:30pm
Sunday, January 23 1:00pm
See you at the Symphony!