Providing every child access to the life-changing experience of making music.
The Instrument Drive is over, but Covid-19 is not. We remain committed to providing instruments to low-income students in Title 1 schools, but right now there is an even more immediate need–food.
Please consider a donation to  this nonprofit that serves communities throughout  Colorado.

Thank you!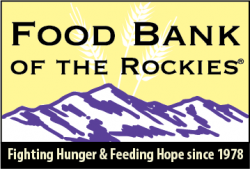 Be sure to read the latest edition of our e-newsletter, Quarter Notes.
You'll find the list of schools and communities that have received instruments over the past nine drives by clicking here.
We're delighted to have Music Director Brett Mitchell and the Colorado Symphony supporting our cause. They are great proponents of music in the schools, as you'll see in this video.
Bringing Music to Life is a project of the Colorado Nonprofit Development Center